THE OTHER WORLD KINGDOM – THE REAL PRIVATE STATE, WHERE WOMEN RULE!
LAST UPDATE
September 21, 2023
OWK
M
MISTRESS TESS AT THE OWK

new photos 153 - 164

OWK ARCHIVE

M
15 photos added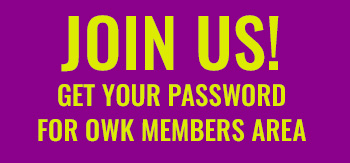 EVENTS
SPANKING DAY - OCTOBER 2, 2023
SPANKING DAY - DER PRÜGELTAG
OWK CASTLE - OCTOBER 2, 2023
EXECUTRIX: MISTRESS COURTNEY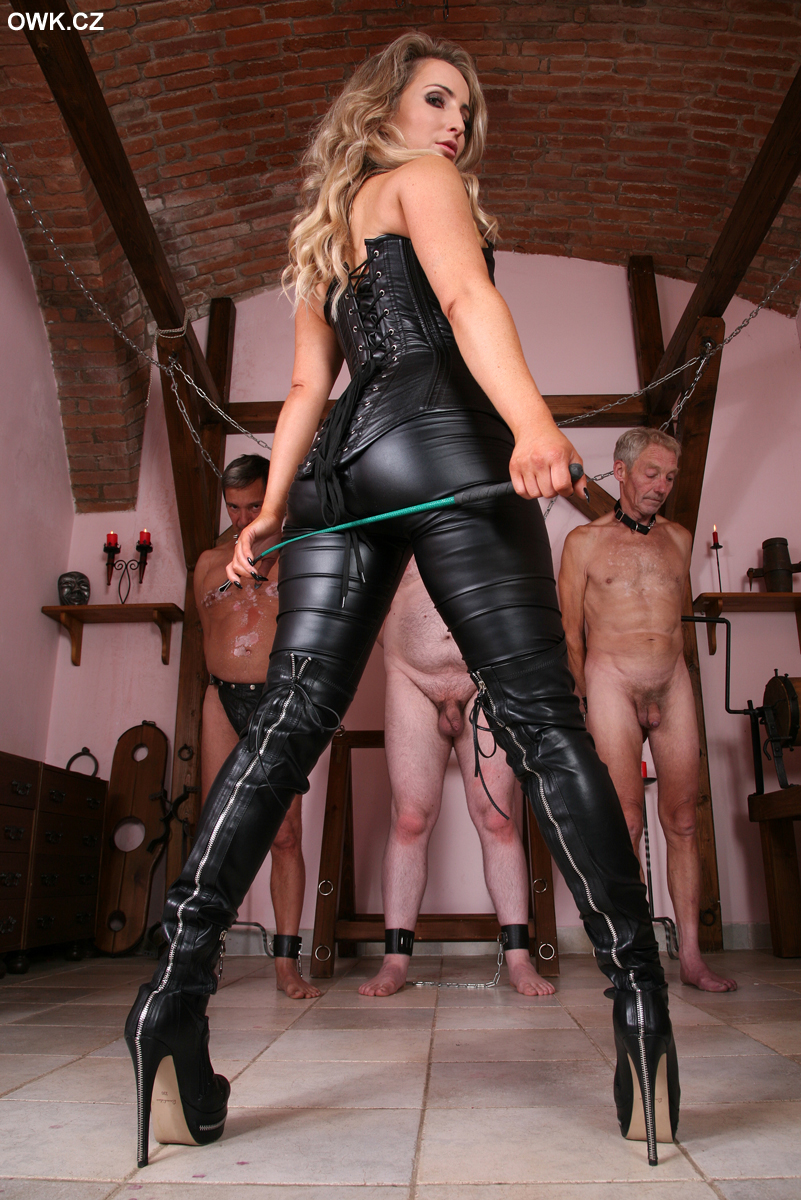 You can show up for your punishment or just participate as a spectator (visitor).
All executions are carried out publicly and anyone can watch them.
The number of strokes is determined by the Wheel of Misfortune
- a minimum of 30 and a maximum of 180 strokes per spin (1 spin = 1 execution).
This number is binding.
The maximum number of executions for 1 victim is 5.
The victim can choose the tool for punishment himself in advance (cane, whip, paddle, etc.)
The beating is carried out in the Hall of the Long House, on a bench or in a pillory.
Strokes are delivered with maximum severity!
The number of strokes and the tool may exceptionally be determined in advance by the Judgment of the
Womania Empire
Court or by the Lady-Owner of the punished creature
Anyone who completes the full beating can get a selfie with Mistress Courtney (if interested)
and will receive an official OWK Certificate of Completion of Corporal Punishment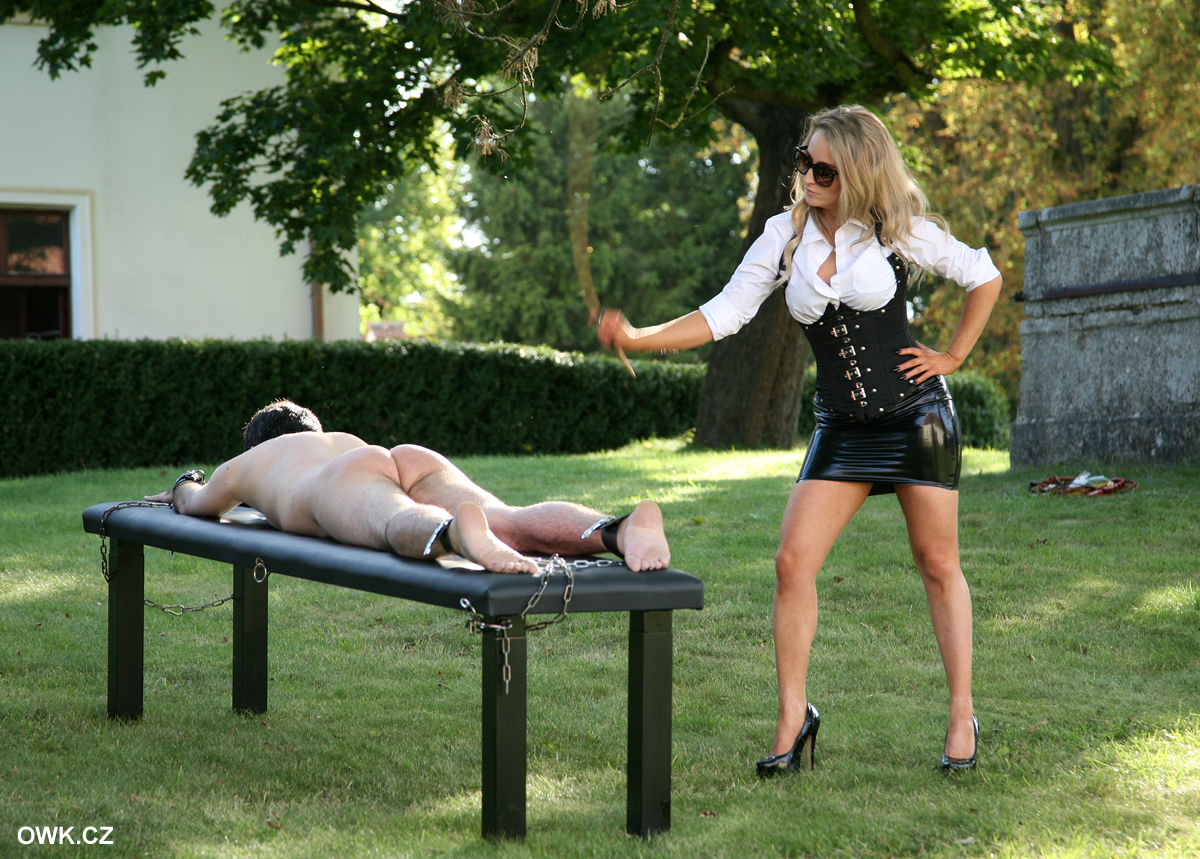 UPDATE - a visit on Spanking Day is only possible without accommodation
or with the possibility of a sleepover from October 2nd to 3rd.
For the night October 1/2 we're full!
_______________________________________________________________________________
Accommodation
directly in the OWK Castle grounds (if interested)
is possible for the night of October 2/3, 2023.
Secure parking inside the premises.
Possession of the Womania Stone is not exceptionally required for male creatures
to enter the OWK Castle during Spanking Day.
* Entrance fee: 150 EUR / USD for 1 person
(100 EUR / USD for persons with Womania Stone)
* 1 execution (1 spin): 150 EUR / USD
* accommodation (double room in the attic of the Long House):
350 EUR / USD - 1 night (breakfast included)
The number of rooms for visitors is limited.
Reservations are confirmed only after payment in the order of payment received.
Reservations, questions and payment methods
- write an email to
owk@owk.cz
Your browser does not support the video tag.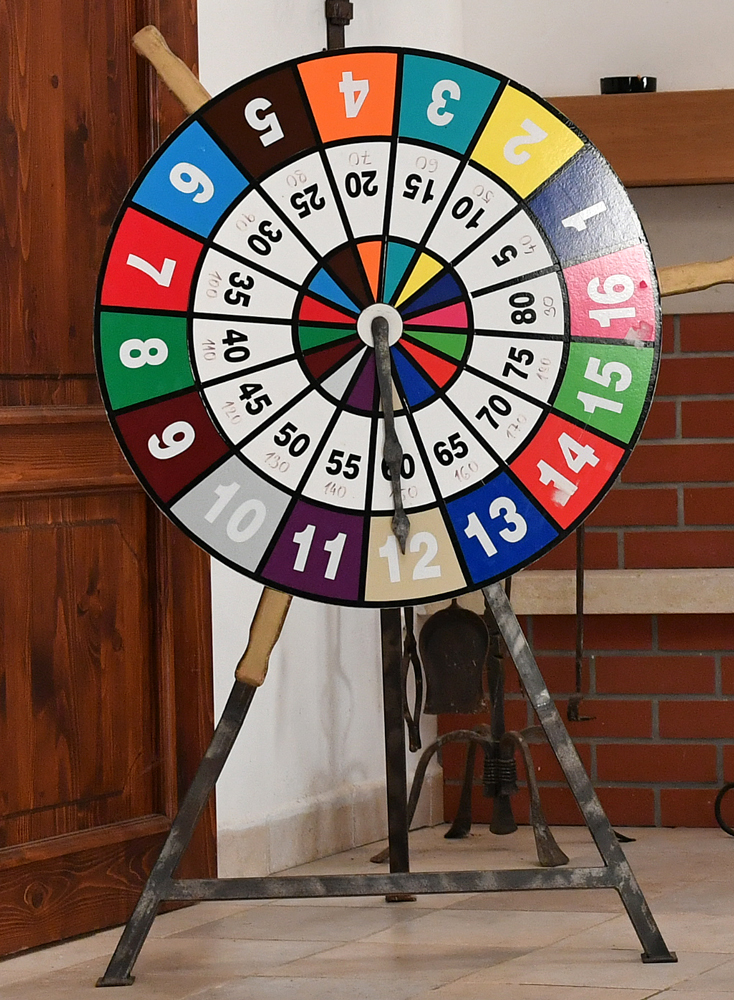 Examples of punishment during Spanking Day can be seen, for example, in these clips:
FILMING & VISITS AT OWK CASTLE - 2023
NEXT DATES FOR FILMING & VISITORS
UPDATE for September 2023!
We do not accept more slaves or visitors for September 2023!
The next filming date will be May 2024 - more info will be published here in November 2023
It is only possible to visit (without accommodation) on Spanking Day - October 2, 2023
SEPTEMBER 29 - OCTOBER 1, 2023
Arrival September 28 - departure October 2
Filming & cleaning slaves:
click
HERE
for more info & online application form
* contact us via email on
owk@owk.cz
to discuss all details
* every male entering OWK territory must own minimally 1 Womania Stone